Homeschoolers of Tennessee
Come to
THEA's CAPITOL HILL RALLY & RECEPTION DAY
Wednesday, March 14, 2018

What can my Family do at Rally Day?
 Find pictures and information on Rally Day activities by clicking this link: Rally Day Activities.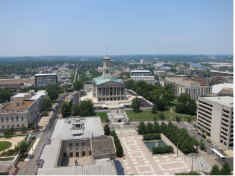 The Program begins at 10:30 a.m.
---
Plan now and do NOT MISS bringing your children together to experience this event in person!
The freedoms that allow you to home educate your children are protected and defended by the efforts of THEA and Rally Day!
Join with other homeschoolers in communicating to and impacting our state's lawmakers about home education! Let them know we value and use our freedoms well. Let them know these freedoms are essential to our way of life. Let them see that children taught at home are receiving a great education, coming out of their home school experience prepared for life.  Join THEA to protect home school freedoms in Tennessee by supporting and making a strong presence on Rally Day!  Bring your family and Be There!
     Rally Day is the day at our state Capitol for Tennessee homeschooling families to bring the good report of home education to our elected lawmakers. This is really a way to be Watchmen on the Wall as we let our friends and those who want to strap us with more regulation know of our strength and vibrancy. We do this through displays of our student's work and achievements on tables in the office complex, while we gather for a program celebrating our student's many accomplishments and the vibrancy of home education in Tennessee! We come together to rejoice in the vitality and strength of home education in multiple ways, though music, student's speeches and more! We will also hear from great speakers and we'll also hope to hear from our state legislators.
---
 (note that Rally Day, for the first time in years, is NOT in April)